As featured in Lola Magazine November/December 2018 Issue
The most unexpected phrase in the world has to be, "We found a mass in your child's brain." These words began our 9-year-old daughter Emilie's trek into the madness of childhood cancer and sent our whole family hurtling out the other side into The Fight Like Emilie Foundation, our answer to destroying cancer forever.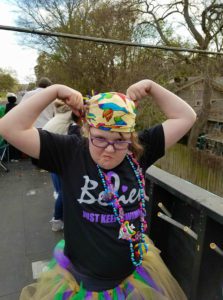 Terror, sheer terror followed that unexpected phrase, and then the thoughts, "It's not cancerous, it can't be cancerous. If it is, then it will only be a stage one or two. It has to be." That is what I told myself on September 9, 2016, after receiving the news in a Chic-Fil-A parking lot. While driving down the road, tears threatened to smear my line of sight while my child sat unknowingly in the back seat — unaware that her world, that our world, was about to be twisted into something I can only explain as the other side of the rabbit's hole. Somehow, probably since all was unknown at this point, I held myself together. Masked by my sunglasses, I silently cried at every stoplight, and I have no idea if she noticed the occasional gasp for air, but somehow, I made it home.
Avoiding eye contact and silently holding myself together was common in the months that followed because my daughter had the worst of brain tumors, something called DIPG (Diffuse Intrinsic Pontine Glioma). I had never heard of the disease, but the average survival rate is one year after diagnosis. Unlike my husband, who soaked up every bit of information he could, I could not look too far outside of our family bubble.
The cancer community has a mantra: Minute by minute. I had to take life minute by minute — make sure she went to her appointments, took her medication, and received the rest that she needed. Always, like most cancer parents, I hoped that the next treatment would be the miraculous answer we needed. We heard so many stories about how that one lucky kid magically responded to treatment against all odds. I hoped that Emilie would be the one.
The crazy thing about our story is that there weren't many signs pointing toward cancer. All I knew is that my daughter started having headaches, which we called the doctor about, but they were attributed to possible dehydration. It wasn't until she complained about having headaches with flip turns at swim practice that we decided this problem needed to be addressed because Emilie had found her passion, and we weren't going to let that love for swimming go to the wayside over headaches. When we saw the doctor and she pointed out Emilie's lopsided smile, I was dumbfounded. I suppose I was so close to her all of the time that I didn't even notice what was right there in front of me, nor did I even begin to comprehend the fight ahead. Cancer in general is difficult to understand. Not only does it have so many different mutations that can affect so many parts of the body, but cancers such as DIPG adjust to treatment and find other ways to mutate, adapt, and grow. Then every child responds differently to the disease, as well as to the various treatments.
Emilie had radiation at St. Jude in Memphis, immunotherapy at Benioff Children's in San Francisco, then more radiation in Shreveport, followed by immunotherapy at Texas Children's in Houston before her fight came to an end. Throughout most of the journey, most people could not tell she was even sick because outside of a lazy eye and a drooping mouth, she functioned like every other normal kid. She went to school when she could and kept up with swim practice. Because of her seemingly normal demeanor, some of her schoolmates had a hard time understanding that she was even sick, but they didn't see the in between times when her life was anything but normal. We were lucky in that the immunotherapy available had very little side effects, but even so, Emilie's daily routine was often uprooted with a nomadic quality of traveling back and forth from hospital to hospital hundreds of miles away.
One incident far from home regarding an expired vaccine set us on edge wondering if Emilie was going to receive the treatment when she needed it or if we were going to have to wait until a new batch came in. Our room had a large window that looked out over San Francisco. I can remember my chin on her shoulder and my arms wrapped around her while she was kneeling backwards in her chair, looking out over the city. In a most serious and grounded manner, she asked me, "Don't you just wish this was all a dream?" Oh how I wished with all of my heart that all of the blood draws, long, drawn-out shots, midnight ER runs, surgeries, steroid side effects — rage, constant hunger, sleepless nights, lost energy — and that horrific tumor that never stopped completely growing — that all of it had been a nightmare that our whole family could have woken up from at that very moment.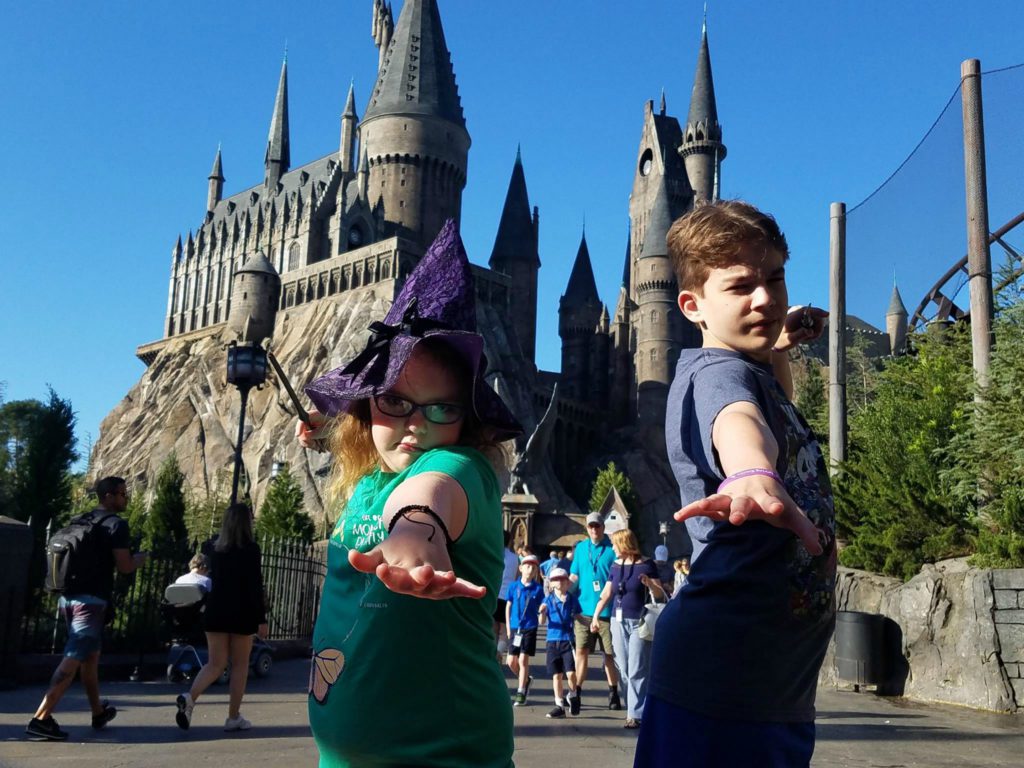 Unfortunately, it was a harsh reality that smacked us in the face every single day, and all we could do was put one foot in front of the other. Emilie definitely did that, and when she could spontaneously sing and dance while facing the hard truth in front of her, she did. In her last few weeks, she would often say, "Mom, you know what is stuck in my head?" and I would answer, "Let me guess, a song of some sort?" and she would break out singing the chorus to "Fight Song," or something from Moana. She had an endless playlist in her head that changed with her mood, but reflected an amazingly strong outlook regardless of the fact that her body began to shut down. It wasn't until the summer of 2017 that her balance began to waiver, and by the end of the summer, she was using a walker. DIPG attacks the computer center of the brain, shutting down all gross and fine motor skills. The child eventually becomes bedridden, where the parent has to bathe, feed, and change the child because she can no longer do for herself. We were lucky that the last stage only lasted a couple of weeks, and thankfully, we believe Emilie did not suffer much, sleeping a majority of the time until she passed away October 31, 2017.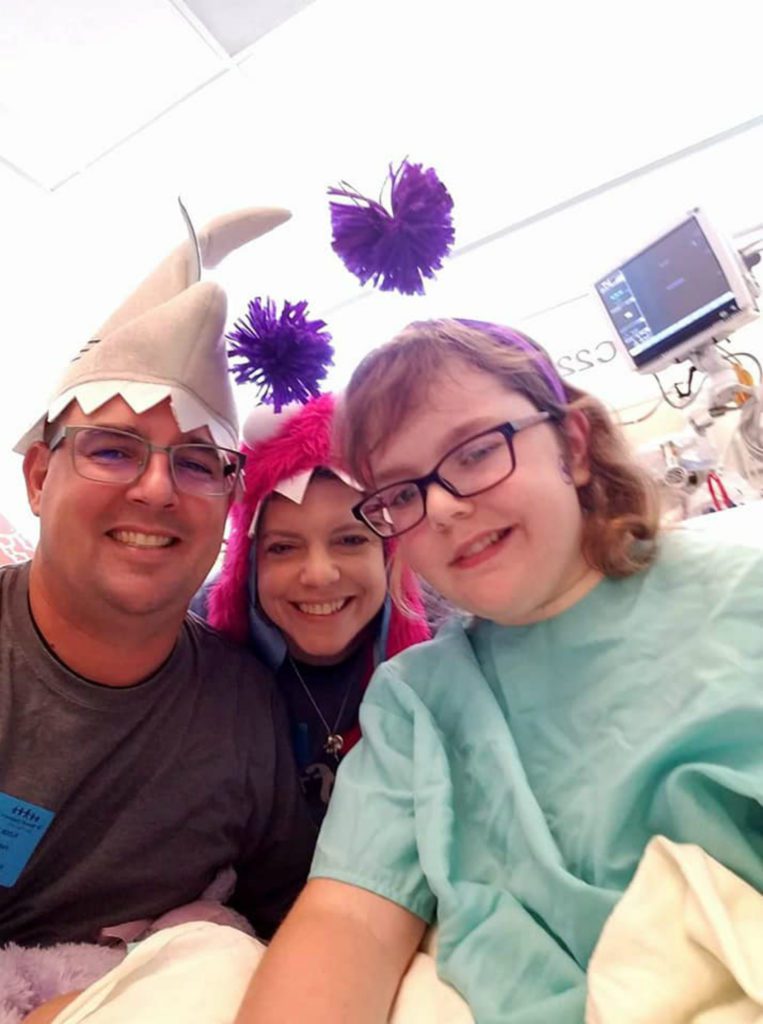 Once cancer has entered the picture, it is impossible to ever see the world the same again. We walk on the other side of the looking glass, and cancer is the monster we see everywhere; therefore, we cannot ignore it. The only way to make sense of what happened to our witty, spunky, competitive, Hulk-smashing and unicorn-loving girl is to turn her tragedy into a catalyst for good. The Fight Like Emilie Foundation is our answer to continue the fight because Emilie was always putting others before herself. She would have jumped at the chance to help other families struggling with cancer, which is what we aim to do. We want to give money to research to end this disease, make sure that people understand how complex DIPG and all cancers are, and we want to help families make it through survival mode when they find themselves hurtled into the unknown.
Our first move as a foundation has been to form an initiative with the collegiate International Public Debate Association. Teams from various schools across the nation are choosing their own childhood cancer charities and using debate to raise funds. We have also donated money collected through Facebook and restaurant fundraisers to the Michael Mosier Foundation, a charity that gives 100 percent of its proceeds to research hospitals devoted to cures for DIPG.
One of Emilie's bucket list wishes was to be on a Mardi Gras float and while walking past all of the floats the day of the parade, in true Emilie style thinking about all of the other kids fighting this disease, she asked why there wasn't a float for Childhood Cancer. To promote awareness and to make her dream a reality, we are working to make that happen. We plan to grow with our fundraising efforts, and there have been ideas regarding future golf tournaments, game nights, along with more restaurant fundraisers.
If you would like to become a part of the fight, The Fight Like Emilie Foundation can be found on Facebook (@fightlikeemilie), and our email is fightlikeemilie@gmail.com. This is just the beginning. Having been through the hell of losing our joy and heart, our purpose is clear, and we won't stop until cancer is defeated for good.